Borrow up to $50,000
Fast approval. Free to apply. Get up to $50,000 today.
A car repair loan is typically a personal loan that people use to pay for car repairs and maintenance.
A car problem in Canada is always frustrating and painful. However, it becomes even more stressful when you don't have the money to pay for your car repairs. If the car you depend on to get to the grocery store, office, and other important places has just broken down, you might need a car repair loan. In this article, you will get to know about different kinds of car repair loans, the pros and cons of these loans, and how to qualify for these loans.
Best car repair loan provider in Canada
Winner: Best car repair loan in Canada
LoanConnect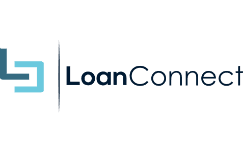 Maximum borrow amount: $50,000
Interest rates: As low as 4.6%
When can you get the funds? Same day
LoanConnect has one of the largest borrow amounts in Canada of up to $50,000. They don't directly fulfill the loans themselves, but they work with dozens of different lenders in Canada to provide Canadians with the best offers. As a result, you can get interest rates as low as 4.6% and get access to your funds within the same business day.
Unsecured and secured car repair loans
Unsecured car repair loans and secured car repair loans are two categories of car repair loans. And each one comes with its own advantages and disadvantages.
A secured loan is a loan in which some collateral or security is offered against the loan, such as a vehicle or house. Collateral is an asset that is used to secure a car repair loan. It significantly reduces the risk for lenders. If a borrower fails to repay the loan, the lender can seize the asset and sell it to recover the losses.
With secured car repair loans, you risk losing your valuable item if you fail to pay back the loan amount. However, these loans can be a great option when your credit score is not so good. The interest rates of these loans are often lower than unsecured loans.
Contrastingly, unsecured car repair loans are loans in which you do not need to offer any security against the loan. So, you are not at risk of losing your valuable asset if you delay in repaying your loan. However, it is important to keep in mind that these loans will have higher interest rates than their secured counterparts because you are not pledging any security.
Should You look for a Car Repair Loan?
Whether you should look for a car repair loan will greatly depend on some factors. The main factor to take into account is whether you have funds available to repay the car repair loan. A car repair loan can help get your vehicle repaired fast and will not have much effect on your life if you can keep aside sufficient money each month to pay for the loan.
The next aspect is to assess your current debt amount. If your debt amount is small, taking a small car repair loan will not affect you very much. On the other hand, insurance is also another option for you to get money for your car repair.
What does a car repair loan cover?
A car repair loan usually covers work important to your car operating properly, such as insurance deductibles, tires, preventative maintenance, service work, and repair work. Some lenders can also give you personal cash, car protection plans, and roadside assistance programs.
In addition to this, lenders and lending institutions offer different car repair loan ranges, and how much you are eligible for depends on your credit history and the lender's credit criteria. The laws of your state can have an impact on what a car repair loan cannot cover and can cover.
However, it is important for you to know that car repair loans typically don't cover non-essentials, prepaid maintenance packages, and extended warranties.
Kinds of car repair loans
Title Loan
A car title loan is for a brief time period, typically one month, and you can get your money very quickly. You should have equity in your vehicle or own it outright to obtain a title loan. In exchange for the car repair loan, you give the moneylender or lending institution the title to your vehicle until you pay your car repair loan in full. For some people, a car title loan could be a great option for paying for car repairs. The average APR for a vehicle title loan is 300%, though. Hence, you should ensure to know more about the benefits and drawbacks of these loans if you are considering them.
Credit Cards
You can use your current credit card to pay for the car repairs if you have the available credit. But maxing out your credit card can restrict your ability to pay for purchases in the future. If you are considering a new credit card, choose a credit card with a lower annual percentage rate (APR), which can cost you less in interest and give you a reduced monthly payment.
Mechanic Financing
Some mechanics offer their own financing option by partnering with lending institutions or money lenders. It could be a credit card or a payment plan from its partner. You may be offered interest-free financing for a period of months, which is good if you pay off the car repair loan before the end of the introductory period.
Personal Loans
A variety of online lenders can issue a personal loan. A personal loan has fixed monthly payments and a fixed annual percentage rate. When you get a personal loan, the lender normally deposits money directly into your bank account, and you can use the loan to pay for your car repair.
You may also be offered the option to pay off your car repair loan early at any time without any prepayment fees.
What should you look for in a car repair loan?
Here are some of the things you should look for in a car repair loan.
Fast application turnaround
You should look for an online, paperless car repair loan that you can apply for straight from your laptop or mobile phone. The application process should take only minutes to complete and need some basic personal information. Last but not least, the approval decision should be made as quickly as possible.
Flexible terms and schedules
A quality loan will allow you to pay on a schedule that suits you. The lender should match the car repair loan to your salary and offer different payment timelines to choose from after you are approved for the loan.
You can improve your credit score if you make timely payments and the lender reports your loan payment history to the credit bureaus. In addition to this, you should ensure that there are no prepayment penalty fees for paying off your car repair loan early.
Low monthly payments
You should look for a car repair loan that gives you low payments and competitive rates. Apart from this, you should look for offerings like 0% interest when you pay off your car repair loan within two months.
Factors to consider before applying for car repair loans in Canada
To be eligible for a car repair loan, you need to consider a few factors before applying.
You should ensure that your credit score is good enough. Without a high credit score, you will not be eligible for the best rates available. The minimum credit score set by several lending institutions is 630. However, this credit score may prevent you from getting the best available rates. Therefore, you should aim to have an excellent credit score to get lower rates, suitable repayment terms, and greater amounts.
Having a stable income is essential to lenders because it increases the chances that you will make your monthly payments.
Your current ratio of debt to income should be low. Lending institutions would like to know how much of your salary is used to pay off loans and debts. A lower ratio of debt to income suggests that you can afford to repay a car repair loan without any difficulty.
Advantages of Car Repair Loans
These loans tend to have quick approvals and can give you your money in one business day.
They have lower fees and interest rates than conventional loans or credit cards.
You can pay off your car repair loan fast with no prepayment fees and short repayment terms in several cases.
Disadvantages of Car Repair Loans
You may not get the best available interest rates if you have a poor credit score.
Some lending institutions charge high loan origination fees, which are quoted as a percentage of the whole loan amount.
Borrow up to $50,000
Fast approval. Free to apply. Get up to $50,000 today.