Borrow up to $50,000
Fast approval. Free to apply. Get up to $50,000 today.
Are you looking for the best home improvement loan in Canada? A home improvement loan is a personal loan that you use to pay for your house repairs or renovation. Home renovations and improvements can make your home look wonderful and unique. As a matter of fact, they can add value to your home. A loan is a great way to get access to funds you require to transform your property into the one you have always imagined.
This article discusses some of the best home improvement loans in Canada, things to take into account when applying for these loans, and how to apply for them.
Choosing a home improvement loan that suits your requirements
There are many loans available for home renovations and improvements depending on the kind of improvements you are doing. And all these home improvement loans come with important key differences and features. Therefore, it is essential for you to compare your options to choose the right loan for your needs.
Variable interest rate or fixed interest rate. Lending companies may give you a choice between a variable interest rate and a fixed interest rate. Your interest rate may begin lower but can increase or decrease over your loan term if you choose a variable interest rate loan. On the other hand, your repayments will stay the same throughout the loan term if you choose a fixed interest rate loan.
Unsecured or secured. You can contemplate applying for a home equity loan if you have some equity in your home. The home equity loan uses your home equity as security for the cash you take from the lender or lending institution. However, you can apply for an unsecured loan if you do not have sufficient equity in your house. But you can use less valuable things, such as your bike or car, as collateral.
Best Home Improvement Loans in Canada
LoanConnect
Established in 2016, LoanConnect helps Canadians find the best interest rates for loans up to $50,000. It matches people in need of a home improvement loan to lenders who offer loans in amounts from $500 to $50,000. The best part is that there are no origination or application fees. Secured loans have an interest rate of 1.90%, while unsecured loans have an interest rate between 10.00% and 46.96%. The term of the loan is from three months to 60 months. And you can also apply for a home improvement loan if you have current debt and poor credit.
LoanConnect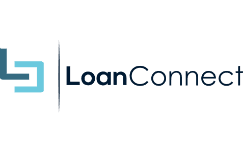 Maximum borrow amount: $50,000
Interest rates: As low as 4.6%
When can you get the funds? Same day
LoanConnect has one of the largest borrow amounts in Canada of up to $50,000. They don't directly fulfill the loans themselves, but they work with dozens of different lenders in Canada to provide Canadians with the best offers. As a result, you can get interest rates as low as 4.6% and get access to your funds within the same business day.
Fairstone
Fairstone offers home improvement loans ranging from $500 to $35,000. It charges an APR between 19.99% and 26.99%. The terms of the loan range from six months to 10 years. What's more, you can repay your home improvement loan early without any fees. In addition to this, you can secure your home improvement loan with collateral to get lower interest rates.
The lender allows you to apply for the home improvement loan online and offers you the money without needing a hard credit inquiry. You can also apply for the loan in person at one of their 235 locations. The lender will gather your details, such as your contact information, income, address, date of birth, name, and monthly housing costs.
Cash Money
Cash Money offers loans to residents of most provinces in Canada. Loans come with flexible repayment options and fixed interest rates to suit a borrower's needs. The lender offers home improvement loans up to $10, 000. The loan term ranges from six months to five years.
These personal loans have an annual interest rate of 46.93%. You can apply for a loan online and in-store as well. You should know that the lender will perform a hard check on your credit to decide if you qualify for the home improvement loan.
The minimum credit score you need to apply for the loan is 560. However, factors, such as your salary and the amount of debt you already have, also come into play. And it is important for you to know that the lower the credit score, the more difficult it will be to be eligible for the home improvement loan.
Lending Mate
This lender offers guarantor loans, which means your friend or family member will cosign the home improvement loan with you. These loans are especially useful for people who are self-employed, have no credit, or have bad credit. Most importantly, loans are available in British Columbia, Quebec, and Ontario.
You can take out a home improvement loan up to $10,000. The loans have an interest rate between 34.9% and 43%. The loan term ranges from one year to five years. The good news is that the lender doesn't charge fees for early debt repayment and late payments. Since loans are unsecured, the lender will not seize any of your assets if you or your guarantor fail to repay the home improvement loan.
Things to consider when applying for home improvement loans
You need to consider the following things when applying for a home improvement loan.
Loan processing time
Some home improvement loan providers can give you funds on the same day you apply or by the next business day. Other providers may take up to 10 days to sanction your loan application and disburse your loan amount.
Length of a loan term
You should know that a longer loan term results in high-interest charges but lower monthly payments. So, these loans are generally expensive. By contrast, a shorter loan term results in higher monthly payments but saves you hundreds of dollars on total interest.
Interest rate
It is the amount of interest that you will have to pay on the funds you have borrowed from the lending institution for your home improvements. Secured home improvement loans usually have lower interest rates than their unsecured counterparts because it is less of a risk for the loan provider since you have pledged collateral.
Security
If you want to apply for a secured home improvement loan, you should have sufficient equity in your house. Conversely, you can use your bike, RV, or car as collateral for your home improvement loan. You will need to own your car, bike, or RV outright. Apart from this, you can also get an unsecured home improvement loan, but you may have to pay a higher annual percentage rate.
Tips to apply for a home improvement loan
Borrowers can apply for a home improvement loan online or in-person. They should ensure that they fulfill the eligibility needs before they take out a loan. You can typically apply for a home improvement loan in a few minutes if you have all the essential documents ready.
Qualifying requirements
You should be 18 years old
You should be a citizen of Canada with an authenticated address
Have an active bank account
You should have proof of your salary
Fulfill any credit score needs
Documents
Here are the following documents you need when applying for a home improvement loan.
Banking details. This includes your personal bank account number, transit number, name of the bank, and address.
Employment details. You will need to provide the name of your employer and their contact information.
Income details. You will need to give proof of your salary from bank statements.
Personal information. You will have to provide your personal information, such as your social insurance number, mobile number, email address, birth date, address, and name.
Important things to keep in mind
You should not apply for a home improvement loan if you think you may experience issues in repaying the loan. Choose alternate forms of financing, such as taking cash from your family or friends.
Choose another financing option if you think you will not be able to repay your home improvement loan on time.
You should avoid unplanned home improvement projects no matter what. This is particularly true if you are contemplating to finance the project with a loan. It is worth knowing that home renovations usually involve costly and long processes, and you should be financially prepared to cover them.
Borrow up to $50,000
Fast approval. Free to apply. Get up to $50,000 today.