Canada has thousands of online shopping websites to choose from. While many big brands still serve the US only, we've selected the largest online shopping destinations and ranked them below. All websites are accessible to Canadians, offer free or cheap express shipping, and have the largest amount of product categories to choose from.
Before you go online looking for deals, you will want to start at these sites below. Here are the best online shopping sites in Canada you need to bookmark today.
Best for largest selection & fast delivery: Amazon.ca


No online shopping list would be complete without including the world's biggest online store. Amazon offers millions of products in all categories, with many available with one-day shipping. Members of Amazon Prime also get free shipping, free returns, and access to a library of books and magazines through Prime Reading. Taking full advantage of everything Amazon Prime has to offer can not only give you value beyond the annual fee. To get even more savings, use Honey or CamelCamelCamel to find the lowest prices on anything you are searching for.
Best for books: Indigo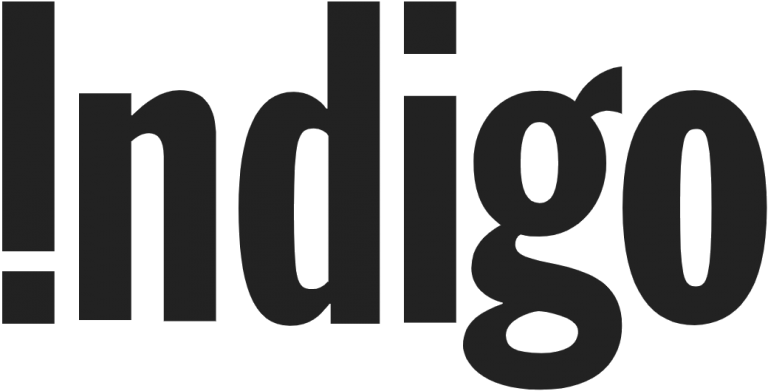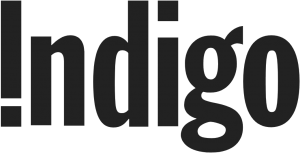 Indigo is one of Canada's largest shopping websites. While they're mainly known for their catalogue of books, Indigo also offers many different products for your home including pillows, candles, and kids toys. You can buy online or shop online and pick up in store. With so many locations, it may be more convenient to pay online then pick up in store.
Best for makeup and cosmetics: Sephora


Sephora features close to 3000 beauty and cosmetics brands in their stores, including their own private labels. You can find anything beauty related including skincare, body, fragrances, nail care and hair care. With over 2500 physical stores worldwide, you can shop all of their products from the comfort of home by ordering through their website. You can get the products delivered to your home or pick up in store.
Best for home improvement and tools: CanadianTire


Click here to visit Canadian Tire
Even though we're all "safer at home" for the time being, it doesn't mean that your local Canadian Tire isn't still operating. Through their website, you can find hundreds of thousands of items available to order online and pick up in the store. If you would rather have them delivered to your home, shipping starts at just $4.99. In order to maximize your return, Canadian Tire also offers several credit cards which offers bonus points when you spend in store.
Best for largest selection of clothing: Simons


One of Canada's oldest and most respected department stores, Simon's has taken their in-store experience online. Featuring a number of well-known brands and their own line of fashion for men and women, Simon's offers everything you need to complete the look – even if it's just for your next Zoom meeting. Through their loyalty program, you can also earn bonus points for shopping online, and picking up at your local store.
Best department store: Hudson's Bay


Click here to visit Hudson's Bay
Arguably the brand most associated with Canada, Hudson's Bay is much more than fashion for men, women, and children. Alongside their own in-house brands, they offer great deals on everything from shoes, to cosmetics, and even furniture. Order online and get it shipped directly to your home, or pick it up curbside to reduce contact with others. Be sure to check out their weekly digital flyer to get the best prices.
How to Save Even More Money at Online Shopping Sites in Canada
Although the prices online may be enough to tempt you to spend, it's possible to save even more by being a smart and savvy shopper. The first price you see is only the starting price – by knowing where to turn, that price can get even lower.
First, always start your discount search by comparing coupons and codes online. Sites like CamelCamelCamel can help you discover the best possible price on Amazon, while Flipp and Great Canadian Rebates gives you the best of coupon codes and rebates on almost everything. Meanwhile, browser add-ons like Honey automatically look for the best possible price on anything in your shopping card, ultimately giving you the edge in saving money.
Next, be sure to always run your shopping through a rebate site. Some are easier to use than others: While Rakuten and TopCashBack gives you cash back at your favorite Canadian retailers when you use the links from their website, apps like Paymi and Drop track your spending via credit or cheque cards. In all events, you get rewards for your everyday spending, which can add up to big savings over time.
Finally, be sure to maximize your spending by using a rewards-earning credit card. No matter what you value the most – airline miles, hotel points, flexible points to sue with many different brands, or cash back – there's a credit card that can reward you for spending at your favorite Canadian websites. When combined with coupon earnings and cash back portals, you can make sure that you get a return on all of your spending. When you use all of the tips together, it's like triple-dipping on all your rewards.
Even though we've gone to primarily shopping online, it doesn't mean that there aren't still deals to find. By shopping on the top online shopping sites in Canada and combining them with other savings, you can score deals which pay which pay you when you buy.