Free Pet Insurance Quote
Get an instant quote with the best rates
It can get very costly to treat your pet when it needs emergency veterinary care after an accident or treatment for a preexisting health condition. That's exactly where pet insurance comes into play. Pet insurance helps cover the cost of your veterinary services for your dog or cat. While not as available as human health insurance, there is a wide range of pet insurance policies in the Canadian market.
As well as accident and illness cover, many providers in Canada now offer wellness plans to cover the cost of routine veterinary care and advanced treatment options for conditions such as cancer, which softens the financial blow and frees you and your pet to concentrate on living life to the fullest.
The following are some of the best pet insurance companies in Canada from which you can get an insurance plan to suit your needs and budget.
Petplan
Most recommended pet insurance company in Canada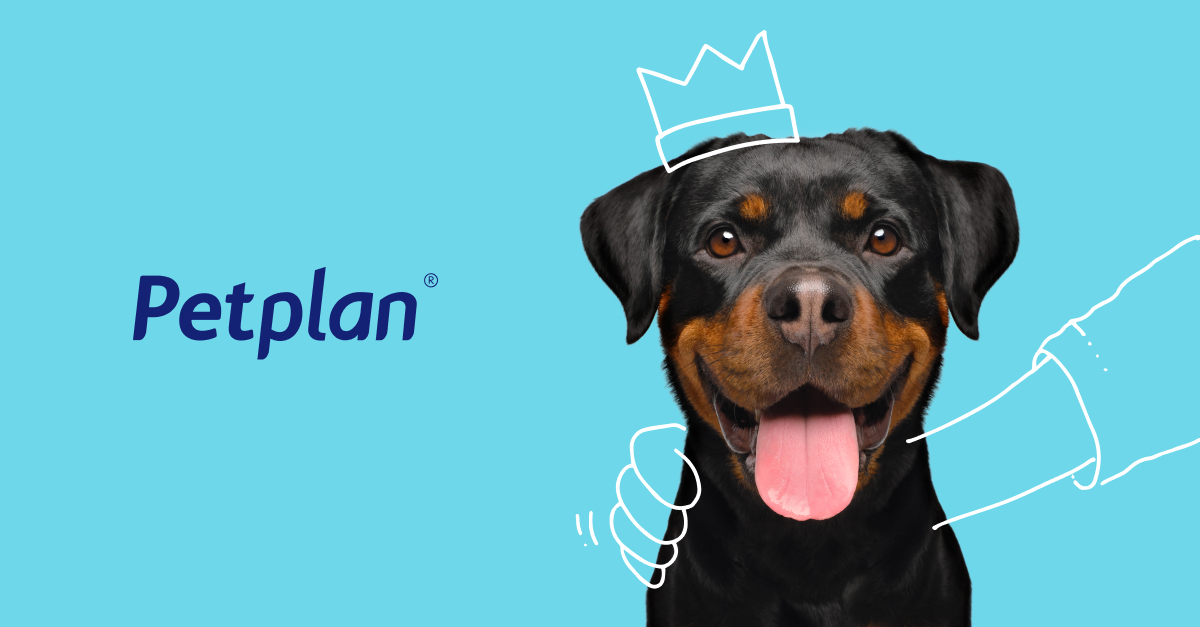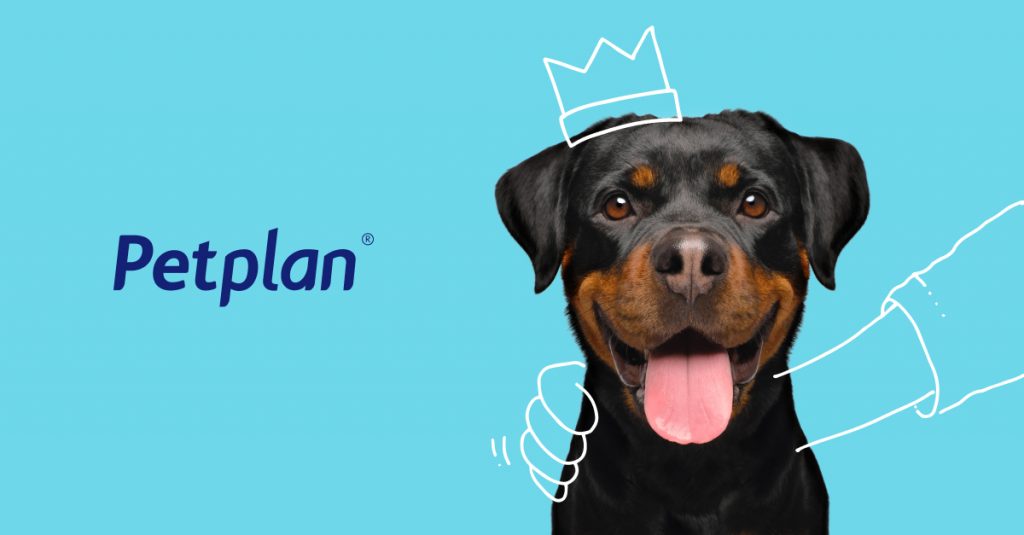 Petplan is one of the leading providers of pet insurance in Canada. The company prides itself on its dedication to helping pet owners keep the costs of pet treatments under control. It has over 40 years of experience covering pets worldwide.
Its offering combines coverage and benefit options that make it a solid choice if you are looking for pet insurance in the country. Additionally, there are a number of discount options that make it even more affordable for pet owners. Its fully customizable plan provides flexibility while ensuring value for money.
Petplan pretty much covers all the standard items you would want in a pet insurance provider and more. The Petplan insurance cover includes cover for older animals, 24/7 support, veterinary exam fees, and admirable customer service.
Key features of Petplan plans include:
Coverage includes any vet in the US or Canada
Impressive 70%, 80%, and 90% reimbursement options are based on the veterinarian's actual bill.
Covers medications, advanced testing, hospital stays, and non-routine exam fees including emergency and specialist hospitals.
Medications and advanced testing
Dental injury and treatment of periodontal disease for all teeth.
The following are not covered:
Pre-existing conditions that predate the effective date
Routine Care
Vaccines
Pregnancy – Limited Coverage
Pets Plus Us
While PetPlan is a household name, Pets Plus Us is fairly new. It offers three major types of pet insurance policies: Accident, Accident and Illness, and Wellness Care. Policies are also offered separately for cats and dogs with three distinct deductible and copay options for each.
One of the major advantages of Pets Plus Us over most of its peers is that the company does not discriminate when it comes to the age of the pet or claim history. Additionally, more treatment options are available as long as they are administered by a veterinarian.
Cancellation will take effect on the next month's payment due date following the date the cancellation request was received. A refund of the premium paid will be given when a request for cancellation is made 30 days from the date of a completed application.
Key features include:
Wellness care
Age-based annual deductible
Up to $15,000 in maximum benefits per year
Standard $100 deductible for accident-only plan holders
Alternative treatment coverage
$1,000 in medical devices
The following are not covered:
Pre-existing conditions
Non-essential services and supplies
Any reproductive system expenses
Vaccinations and routine procedures
Elective procedures
House call fees
PetSecure
Petsecure is among the leading providers of pet insurance services in Canada with four levels of pet insurance coverage. The 100 percent Canadian-owned and operated company was started in 1989.
Its no-limit benefit policy provides the best protection against accidents and illness. This comes as part of its Secure 4 plan that should be useful to owners with older pets. Petsecure scores big with its coverage features and its preventive care services ensure that your pets remain in good shape always. Petsecure also offers protection for dogs and cats of irrespective age or breed with multi-pet discounts.
Reimbursement of up to 80% for treatments and veterinary services makes it one of the better options for pet owners.
The policy cancellation request must be made in writing by mail, fax, or email. Cancellation will take effect when your Policy renews on the first day of the month following the date your request is received.
Key features include:
Up to 80% cover for treatments and care
Preventive care
Alternative therapy
Medical device
No benefit limits for Secure 4 plans
The following are not covered:
Pre-existing conditions
Non-essential services and supplies
Any reproductive system expenses (spraying, neutering)
Pregnancy
Trupanion
While originally founded in Vancouver, Trupanion offers pet insurance coverage within all of North America. Its coverage targets both cats and dogs in a plan that pays 90% of actual costs with no payout limit that among others includes medication, surgeries, hospitalization, diagnostic tests, and other treatments. Trupanion provides coverage pets between the ages of 8 weeks and 14 years old and includes a wide range of coverage options making the company an excellent choice for pet insurance.
When it comes to sudden illness or accident, the no benefit limit provides the needed financial protection to pet owners. Just like many of the top pet insurance services, it does not cover pre-existing conditions. The company's 90% no-limit coverage is one of the best deals around. There is little going against Trupanion in terms of the overall quality of the services they provide. If you are looking for pet insurance in Canada, Trupanion is an option you should explore.
Policies can be canceled by sending a notification in writing via mail, fax, or email. Policies canceled within the first 30 days without any claim submissions will receive 100% of their money back.
Key features include:
Unlimited payouts and no caps on coverage
Can pay the vet directly – up to 90% coverage
Award-winning customer service
Per-condition deductible which is ideal for chronic conditions
Fast payouts and no penalties for filing claims
The following are not covered:
Pre-existing conditions
Preventive care treatments (vaccinations, flea control, deworming)
Exam fees
Sales tax
---
How to find the best pet insurance plan
There are a few things to keep in mind when looking for a Canadian pet insurance provider. Insurance policies for pets are very different. Some only offer coverage for accidents, while others cover routine visits to the vet as part of their plans. It's important to get a full understanding of what's covered, and what you need/want covered.
Here are a few questions you should ask yourself when shopping for pet insurance.
How are pet insurance plans calculated?
Most pet insurance companies will offer to cover a percentage of your vet bill (anywhere from 50% to 100%). However, plans also come with a max you can be covered for per year, and a deductible you have to pay. For example, a pet insurance policy offering 100% coverage with a $10,000 max per year. Your deductible is $500. That means if you get hit with a vet bill of $5000, you're covered 100% minus your $500 deductible. You would be reimbursed $4500. If you get hit with another vet bill for $6000, you'll be covered for $5500 (since you hit your $10,000 per year max) and you'll be responsible for the remaining $1000.
How much pet insurance coverage should you get?
It all depends on how much will offer you peace of mind. An emergency surgery for your pet can cost upwards of $10,000. A treatment like chemotheraphy can cost $10,000 on its own. On the other hand, smaller medical treatments can cost between $500 to $2000.
The average pet insurance policy will cover around 80% of your bill with around a $5000/year max reimbursement level.
The amount you pay will vary widely. Monthly payments can range anywhere from $10/month to over $100/month. The average amount spent on pet insurance in Canada is between $35/month and $50/month.
Should I get accident-only insurance or a broader policy that covers routine visits?
An accident-only insurance policy is usually cheaper than general pet insurance policies in Canada. However, they only cover accidents. If your pet becomes ill, that will not be considered an accident and you will not be covered by your plan. You need to consider whether your pet visits the vet frequently, or if it's not worth paying the extra money for a broad pet insurance policy.
Can I get pet insurance after my pet becomes ill?
No. To prevent people from buying pet insurance AFTER their pet becomes sick, there are certain measures in place before you can sign up. You'll usually need a recent health checkup, and there will usually be a waiting period before your coverage begins.
How does paying at the vet work once I have pet insurance?
You'll still need to pay out of pocket for each visit to the vet. You can then file a claim after and receive your reimbursement funds for the treatment.
Alternatives to getting pet insurance
If you're really not sure whether pet insurance is right for you and your pet, a DIY alternative to pet insurance is to put the money into a separate savings account. For example, instead of paying $50/month to a pet insurance provider, you would simply deposit $50 each month into your new bank account which should be deemed as the "emergency vet bill account".
This option is a little riskier though, since you're not covered right away and it can take a while before you save up a meaningful amount.
Final Thoughts
As a pet owner, it is essential to know the options around pet insurance and get prepared early enough should the unexpected happen. While looking at options, the focus should be on coverage, benefits, deductibles, and reimbursements, and of course price. Comparing policies using these 4 main factors ensures that you get the best deal for you and your pet. Most pet insurance companies do not cover pre-existing conditions, so it's best to get started as early as possible.
Free Pet Insurance Quote
Get an instant quote with the best rates