Credit Karma offers free credit scores and tools to help Canadians better manage their money. If you're considering trying out Credit Karma and are looking for more information, let's dive into the service and take a closer look.
What Is Credit Karma?
The main component of Credit Karma, and the reason why most people sign up, is to get access to their free credit scores. It was originally founded in 2006 in the United States, and only recently expanded their offerings to Canada in 2016.
Signing up is fast, and you'll immediately get access to your credit score along with other important financial reports such as advice on your savings account, and guidance on credit card balances.
What's Included In Credit Karma's Credit Report?
Credit Karma doesn't just give you your score. They give you a full credit report which includes inquiries, past balance sheets, credit cards, saving/chequing accounts, bankruptcies, and more.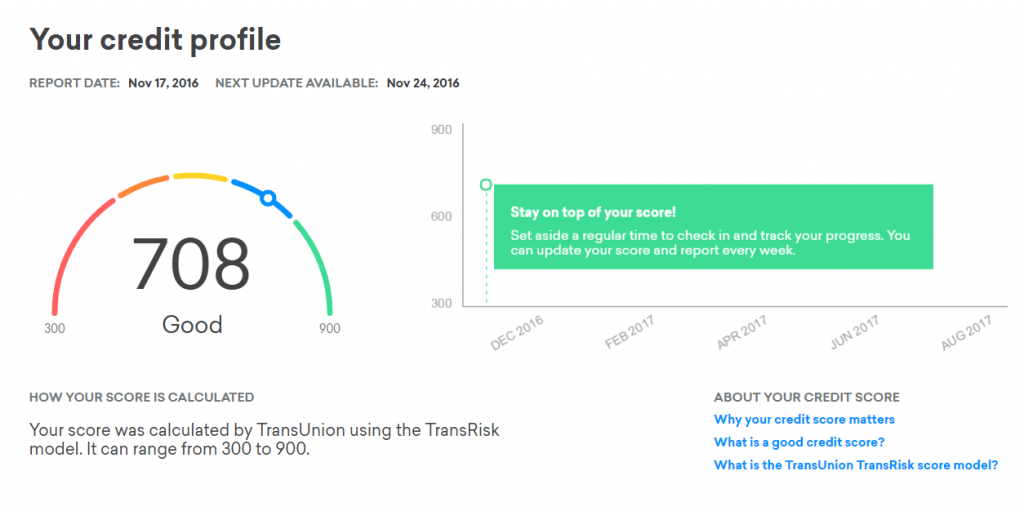 You'll also be able to see any reporting offenses, past credit inquiries, collections, credit use and your average account age (AAoA). You will also see the differences (if there are any) between what is reported to TransUnion and the information reported to Equifax.
Which Credit Bureau Does Credit Karma Use?
Canada has two main credit bureaus: TransUnion and Equifax. Credit Karma uses TransUnion's score.
The scores that TransUnion and Equifax show can differ. Sometimes, it might be very different if one credit bureau shows an outstanding debt in collections that the other doesn't. For instance, one might show a very good score of 750 with no outstanding debts on your account. However, the other might show an item in collections that has been overdue for 12 months. This can seriously affect your score. And the two credit bureau scores can even be hundreds of points in difference. So it's important to check both your TransUnion and Equifax Scores.
To check your Equifax Score, you can use Borrowell.
What's A Good Credit Score In Canada?
Anything above 650 is considered good.
Your credit score can range between 300 to 900. It essentially grades you on how you handle debt. A lower score indicates that you don't repay debt, and you'll have a difficult time getting access to credit of all kinds. Having a high credit score will give you a serious advantage, as you'll get access to the best rates and offers from banks and credit lenders. Your credit score can affect everything from getting a loan to getting accepted for renting a house, so it's important to consistently work on improving your scores.
800 – 900 → Excellent
720 – 799 → Very Good
650 – 719 → Good
600 – 649 → Fair
300 – 599 → Poor
Does Using Credit Karma Affect Your Credit Score?
No. Checking your credit score on Credit Karma will not affect your credit score because it is only a soft inquiry and not a hard inquiry. Only hard inquiries affect your score. Hard inquiries only happen when credit lendors or other companies request to review your credit report as part of a loan application process.
Do you need a credit card to sign up? Do you need to provide your Social Insurance Number?
You do not need a credit card to sign up to Credit Karma. There's no need for it, as the service is completely free and there is nothing to buy.
You do not need your Social Insurance Number. However, it is optional. Providing it in the sign up process can speed up your verification.
Why Is Credit Karma Free? What's The Catch?
Credit Karma is completely free to use and there is literally nothing to buy. They will never sell you on anything.
The way they make money is through partnerships with credit lendors. For example, after providing you with your credit score, they will give you personalized recommendations on the best credit cards you can sign up for based on your report. If you sign up to them, Credit Karma will receive a commission.
Should you use Credit Karma?
Yes, there is no reason to not use Credit Karma. Getting free access to your credit report (along with regular updates) is too valuable to turn down. You'll even get notifications when your score changes drastically or when new items are added to your report. To put simply, this is a game changer from how it used to be. Getting your credit report used to be complicating and expensive. Credit Karma made it easy, and it's something that all Canadians should take advantage of.
Of course, like mentioned earlier, Credit Karma only gives you your score from one of two of the major credit bureaus in Canada. Credit Karma gives you your TransUnion report. It's important to check scores from both credit bureaus as they can sometimes differ greatly. To do this, you should also sign up to Borrowell, which is similar to Credit Karma but they give access to your Equifax score instead of TransUnion.
Borrow up to $50,000
Fast approval. Free to apply. Get up to $50,000 today.