QUICK ANSWER: Want to invest in gold in Canada? The best way to invest in gold in Canada is either to buy physical gold from The Royal Canadian Mint, or to invest in gold ETFs on Questrade.
With the constantly increasing price of gold, many Canadian investors are taking a second look at this physical commodity. In the last five years alone, the price of gold has nearly doubled, rewarding those who diversified into this physical commodity.
If you're just starting out as an investor, or are curious about the increased value of gold, now is the best time to start getting educated on what makes gold a good investment, and how you can add it to your holdings. Here's everything you need to know about how to invest in gold in Canada.
Why Invest in Gold in Canada?
Gold is one of the oldest investments in history, often sought out for its rarity and malleability. Throughout time, merchants would trade gold coins between themselves to pay for goods and services. Moreover, the term "gold standard" came from the inherent value of gold. If something is considered the top of its class, it is often compared with the value of the high-priced metal.
But it's shine and workability are not the only reasons gold holds a high value. Gold is one of the most sought-after materials on earth for many of its properties. Unlike other metals, gold will not corrode over time. And because it is non-ferrous, it will not rust. And as the world's supply sits today, there's enough gold to create bars and coins, but not so much that it will become over-abundant and lose value.
Gold is the cornerstone of the investment-grade precious metals. Along with silver, platinum, and palladium, gold is often in high demand among collectors and investors alike.
How Do I Find Gold Investments in Canada?
In 2005, the Canadian government made the move to allow residents to own physical gold as part of a Registered Retirement Savings Plan (RRSP). Since then, investors have been quick to add the tangible asset to their portfolios, on the hopes that the price will continue to grow over time.
If you are considering adding gold to your investment strategy, there are three key ways to enter the gold market.
1. You can invest in and store physical gold.
2. You can invest in gold on the Canadian stock markets.
3. You can invest in gold through an RRSP.
Each strategy has its pros and cons, and which one is best for you will depend on your goals and overall strategy.
Invest in Physical Gold in Canada
The most direct way to invest in gold is to purchase it direct. Today's investment-grade gold comes in two forms: gold bars, or gold coins.
When most people think of gold, they often think of the one-kilogram trapezoid-shaped bars sitting in a secure vault. Those gold bars are available to investors on the market, but are very expensive. Based on today's spot prices, one-kilogram gold bars can cost upwards of $60,000.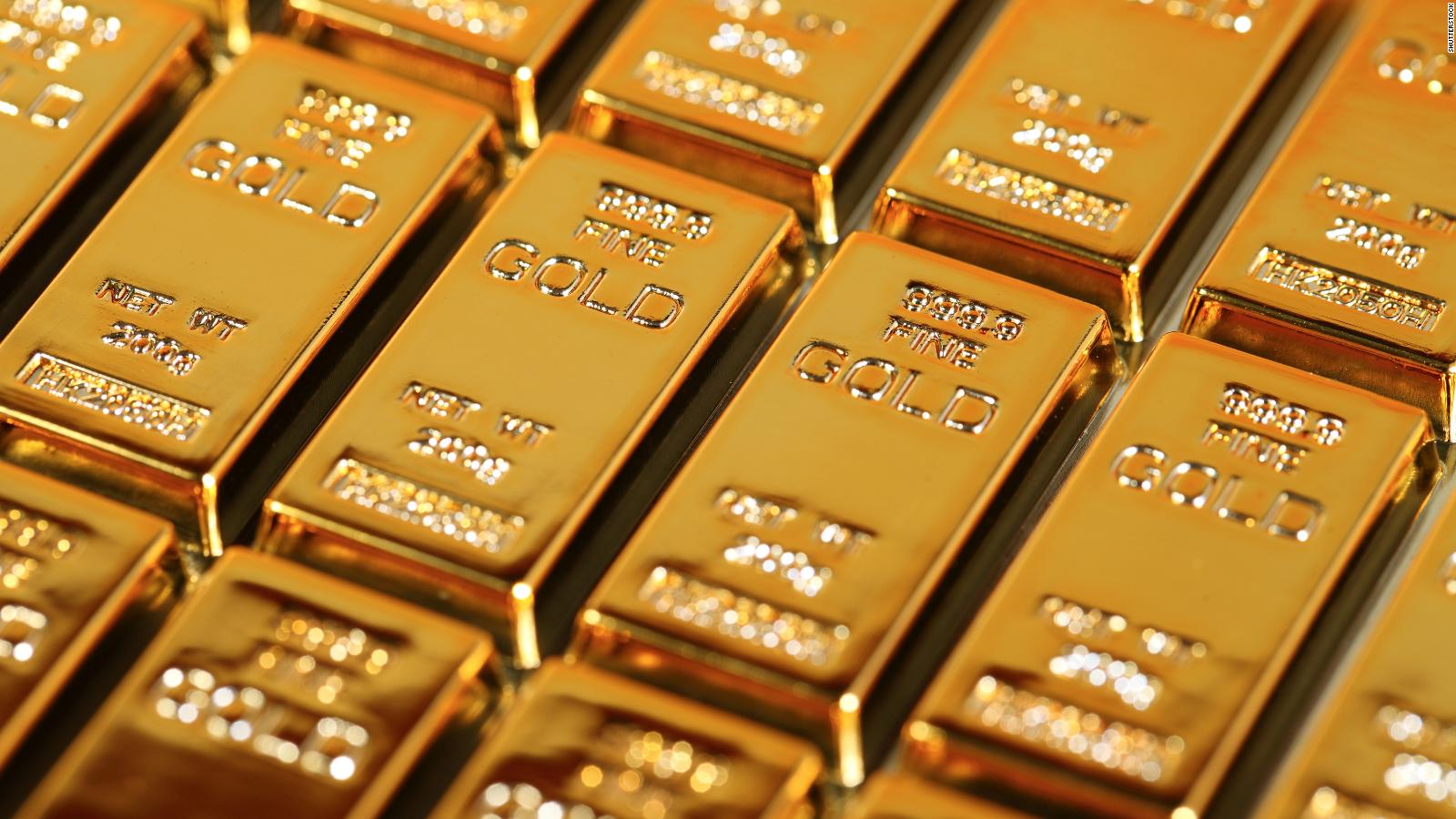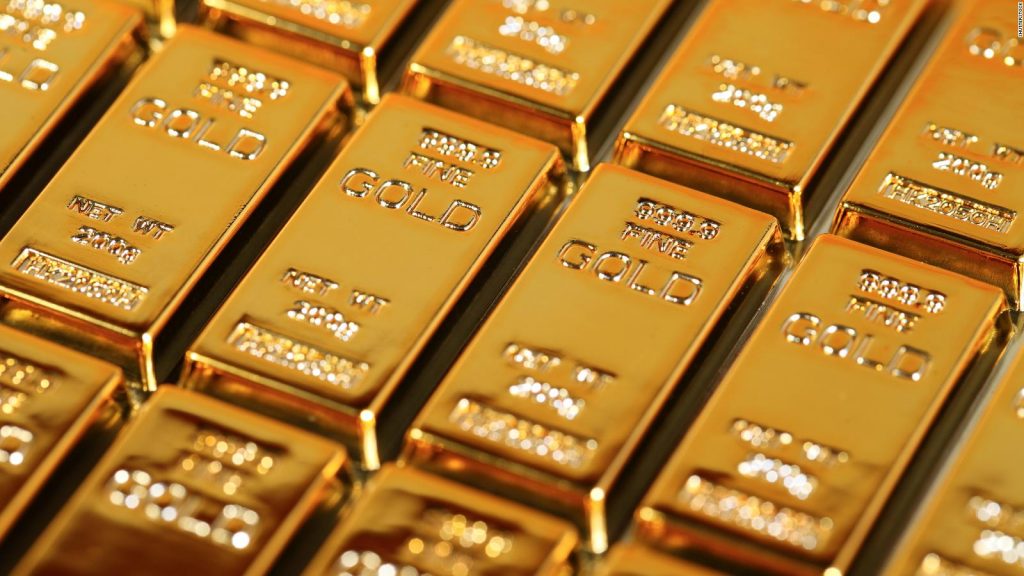 A more cost-effective option are one-ounce gold bars, available from the Royal Canadian Mint and other refiners around the world.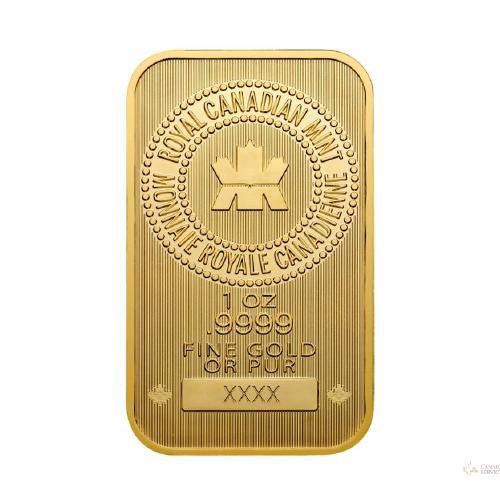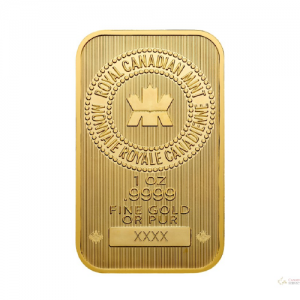 If you don't want to invest in gold bars, you can also invest in gold coins minted by the Royal Canadian Mint and others around the world. These gold coins can be minted as regular currency, or to commemorate events and people. Much like gold bars, your price can vary based on the weight and market price.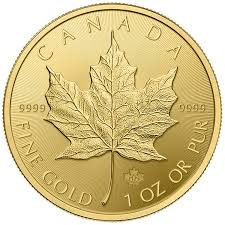 The biggest advantage of investing in physical gold is in its form. Unlike stocks and ETFs which can change value by the second, physical gold is a tangible asset – which can be bought, bartered, or sold at prices at or above the market price. On the downside, you will be responsible for storing the gold, either at your home or in a bank. While some gold merchants offer a storage service, securely keeping it in their vault or at a bank will incur storage fees over time.
Invest in Gold on Canadian Stock Markets
If you would rather not hold physical gold, you can always invest in gold-based exchange-traded funds (ETFs for short). Companies like iShares, Sprott and even the Royal Canadian Mint offer investment vehicles to help you invest in gold, without paying the high spot prices per ounce.
We recommend new investors start their gold investment strategy with Questrade. This platform is built around those just starting in investments, with educational tools and insight for every strategy. With a minimum of $1,000, investors can open an individual or joint investing account, a tax-free savings account (TFSA), or an RRSP. Questrade also gives you access to markets in the United States and Canada, giving you exposure to multiple gold ETFs that can help you meet your goals.
The benefit of investing in a gold ETF is that it splits the risk between multiple shareholders, with qualified experts making decisions about the direction of the fund. In addition, you won't have to worry about storing physical gold, because all of it is held by the ETF. On the downside, these funds can be volatile, and change in price based on multiple market influences.
Before investing in any ETF, be sure to read the prospectus and make sure it's the right option for your needs.
Invest in Gold Through an RRSP
Finally, Canadian law allows you to invest in gold through an RRSP. This investment may come in two forms: ETFs and other funds, or owning physical gold.
If you decide to add an ETF to your RRSP, it's as simple as placing an order through your brokerage and holding on as it meets your demands. But if you would rather purchase physical gold, you have two options: either purchasing gold coins from the Royal Canadian Mint, or holding bars from a refinery accredited by the London Bullion Market Association (LBMA)
There are pros and cons to both approaches. Like any investment, it should be carefully considered before a purchase it made. If you do decide to purchase physical gold for an RRSP, it will need to be held by a third-party custodian, who will verify your holdings and report them to the Canadian Revenue Agency.
What to Look for Before Investing in Gold in Canada
Like any investment vehicle, gains are not guaranteed, and can lose value over time. More importantly, not everything is as it seems online, meaning you could be buying a fake product at the wrong website. So how do you ensure you're investing in Gold in Canada?
If you decide to invest in physical gold, be sure to do your research in the company you are buying from. The Better Business Bureau offers independent reviews on companies, while the LBMA's membership list is available to the public. Be sure to read the feedback and check memberships of the dealers you decide to do business with, to ensure you are getting the real thing.
If you would rather go the ETF route, then consider all your options carefully. Before deciding on a fund, be sure to read the prospectus to understand how the gold is held, who is the custodian of the gold, and how decisions to buy or sell are made. Only invest once you understand the fund goals, and are confident that it fits your overall strategy.
Although it may seem expensive to invest in gold, it can be a worthwhile addition to your portfolio if done right. By doing your research and determining how to add gold to your investment strategy, you can ensure you are investing in gold in Canada the right way.