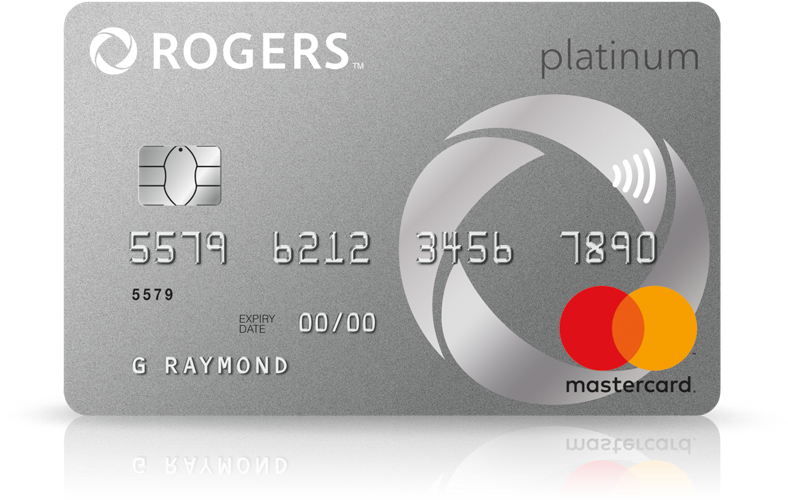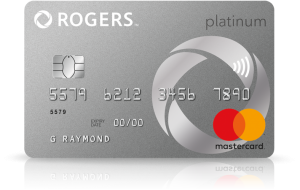 on Rogers' website
There are hundreds of credit cards available in Canada designed to bring value to shoppers and make them feel less guilty about their spending habits. When shopping for credit cards, the number one goal is to find a card that brings in maximum returns for every dollar spent. There aren't a lot of cards that give you significant cash back rewards, especially on foreign currency transactions.
Rogers Platinum Mastercard is unique in that aspect.Not only does it offer one of the most richest cash back rewards rate with no limit and no annual fee card, it also gives you 3% cashback rewards when travelling outside Canada or making purchases using foreign currencies.
Annual Fee: $0
Interest: Purchases: 19.99%
Interest: Cash advances: 22.99%
Additional Cards: Free
Key Features At A Glance:
Earn 3% unlimited cash back on eligible purchases made using a foreign currency
Earn 2% unlimited cash back on Rogers™ products and services purchased through your card
Earn 1.25% unlimited cash back on all other eligible purchases made in Canadian dollars
As a welcome bonus, get $25 in cash back upon making the first purchase using your card within the first 3 months
Instantly redeem the rewards earned on any of your purchases made within the last 90 days using the Mastercard Pay with Rewards app on your phone
Redemption minimum $20
No annual fee
Benefits and Perks:
Fraud alerts – Receive an instant notification through text and email if there's a change in account activity
Balance protection insurance – This optional group insurance policy covers you and your loved ones during an unforeseen event that may impact your ability to meet your credit card obligations. These events include involuntary job loss, disability, death or illness. This policy covers participants between ages 18-64. Here are a few other restrictions to keep in mind:
To qualify for the involuntary job loss benefits, you must be employed for 30 hours or more/week (full-time) or at least 20 hours/week part-time with the same employer for 3 months or more.
To be eligible for the disability and hospitalization benefits, you will be subjected to a 6-month pre-existing condition clause and any disability or ailments arising from the pre-existing condition will not be covered. For those diagnosed with cancer before the date of your coverage, you will be eligible to redeem the cancer benefits only after completing 365 consecutive days of not receiving any treatment and being symptom-free.
You will not receive a critical illness benefit for diagnosis made within the first 60 days following the effective date, or if you have been diagnosed with AIDS or HIV.
The coverage for involuntary job loss and disability will end on the next billing date once the primary cardholder reaches the age of 65. The coverage will end for hospitalization and cancer benefit once the card holder reaches 70. For people who are 70 or over, life insurance coverage benefits get limited to accidental death.
To receive disability benefits, you must be disabled for 30 consecutive days if working permanently, or 60 consecutive days if not working on a permanent basis.
To receive benefits for involuntary job loss, you must be unemployed for at least 30 consecutive days.
Rogers Platinum Mastercard Review
Rogers platinum Mastercard is perfect for those who are a Rogers customer because you will receive a 2% cashback rewards on all the Rogers products and services. But even if you are in non-Rogers customer, You will still earn a 1.2% cashback rewards on all your everyday purchases.
But where this card shines the most is on purchases made using a foreign currency. If you travel outside Canada, or purchase a non-Canadian product online, you can redeem 3% cashback rewards on all your foreign shopping.
Plus, with no annual fee to pay, and no limit on the rewards you hold the potential to redeem, there is no risk to try this card. There is also no income requirements to qualify for this card, which makes it perfect for consumers were looking for a good cash back credit card but don't have a substantial amount of income to meet the eligibility requirements most credit card companies have.
New Rogers Platinum Mastercard owners get $25 in cash back after you make your first purchase using your card within three months of opening your account.
Your cashback earnings can be redeemed as a statement credit, or can be used towards any eligible purchases you have made within the past 90 days using the Mastercard payment rewards app. The minimum redemption requirement is $20.
With Rogers platinum Mastercard, you don't have to worry about rewards only limited to certain categories. This card gives you a 1.25% cashback on ALL Canadian purchase, including Costco. And if you travel a lot internationally, then this card will reward you with a substantial cashback percentage of 3% which is almost unheard of in this industry.
So with its stellar benefits for both Canadian and non-Canadian shoppers, and it's unlimited cashback reward on all purchases, there is no reason why Rogers platinum Mastercard shouldn't be a strong contender to reserve a spot in your wallet.